Reflections rehab program in San Francisco is a luxury addiction treatment facility in Novato. The inpatient location is located on a gated, two-acre estate. During their stay at our California rehab, clients will have access to great amenities and treatment options. This is to ensure that they can dedicate their time at our facility to the one thing that matters: sobriety.
Tour Our Drug and Alcohol Rehab - San Francisco
If you are interested in our San Francisco rehab facilities, contact our team to schedule a private tour today. In the meantime, check out our virtual tour and get an idea of what to expect.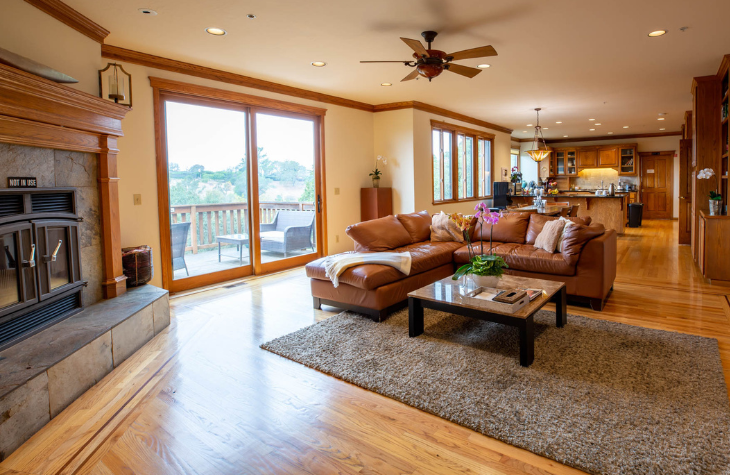 Begin your recovery with medical detox in a luxury setting licensed for drug and alcohol detox.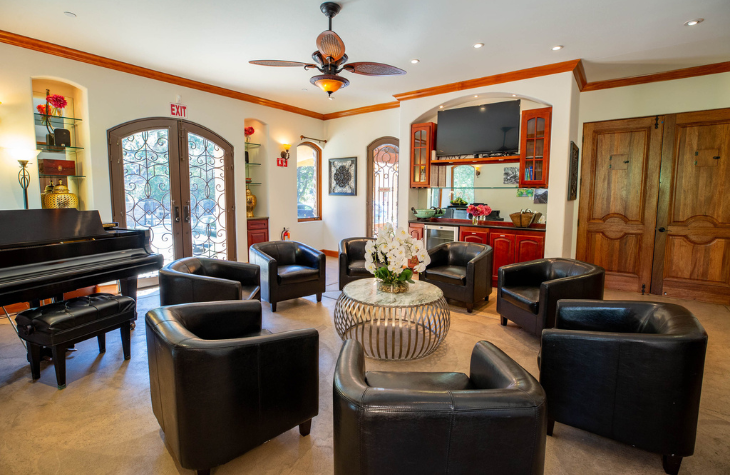 Work with our PhD clinicians to tackle the root causes of addiction at our private, luxury rehab center.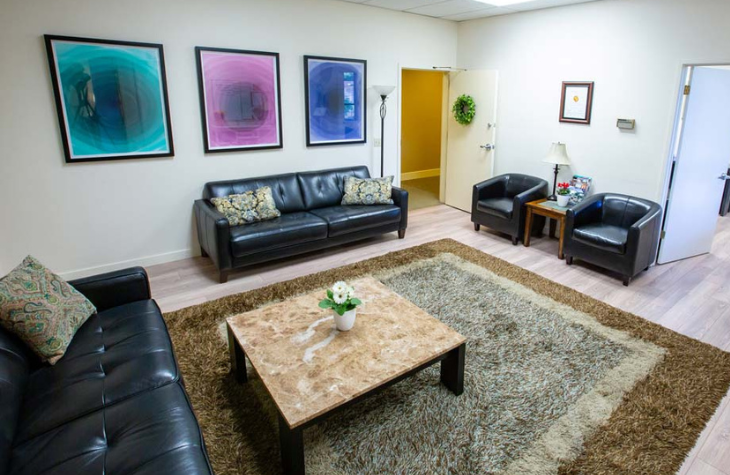 Maintain sobriety with our day programs that help you develop and sustain the tools learned in rehab.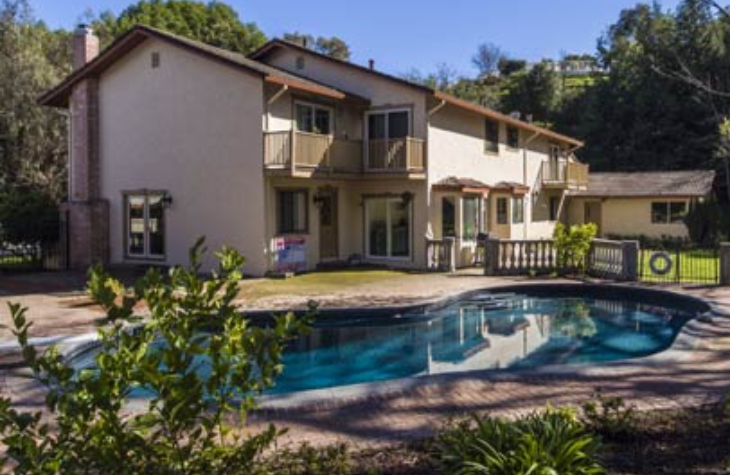 Find a community and live in a space dedicated to addiction recovery in our extended care program.
Paying for San Francisco Rehab
Reflections works directly with your insurance to help make the treatment process as affordable as possible for all clients. Our admissions team will work with you to help you understand the benefits provided by your employer plan. We often work with:
Substance Abuse Treatment
in San Francisco
Drug and alcohol addiction have been consistent problems in the United States for decades now. According to statistics, the problem has only gotten worse. In 2021, drug-involved overdoses reached an all-time high with over 106,000 deaths. Unfortunately, with the Opioid Crisis, the rise of fentanyl, the resurgence of heroin, and the consistent problems associated with alcohol, it looks like the problem may only continue.
Treatment options for addiction continue to improve and at Reflections, our team can help with all forms of substance use disorder. Also, we can provide support for overlapping mental health disorders, something commonly referred to as a dual diagnosis. Our services are offered throughout northern California in San Jose, Palo Alto, Pleasanton, Napa County, and Marin County.
Drug Rehab: San Francisco
The vast majority of overdose deaths in San Francisco involve opioids, cocaine, and meth. The amount of overdose deaths is still significantly higher than most years in the previous decades. The spike in these types of deaths is primarily due to the rise of fentanyl and synthetic opioids.
While illicit and prescription drug use still remains a large problem in the San Francisco area. Addiction treatment programs like Reflections' San Francisco drug rehab are dedicated to being a part of the solution and continuing to drive that overdose number down.
San Francisco Alcohol Rehab
Despite the rise of opioids and the overarching Opioid Crisis, alcohol remains one of the most used and abused substances not only in San Francisco but around the country. For San Francisco specifically, alcohol was the third-leading primary substance for substance use disorder treatment admissions in 2021. It was also one of the most common substances resulting in hospitalizations and emergency department visits.
At Reflections, we understand how important it is to provide treatment not only for illicit and prescription drugs but alcohol abuse as well. If you are looking for an inpatient rehab and detox center, San Francisco's Reflections is here to help you on your recovery journey.
Levels of Care at our San Francisco Rehab Facilities
If you're looking for a rehab center in San Francisco, Reflections is a premier addiction treatment center in the Novato Valley dedicated to helping people fight addiction and begin their new sober life.
At reflections, our team of Ph.D-led addiction experts have decades of experience in the industry. Our recovery program utilizes and practices both evidence-based and holistic treatment methods to ensure our clients get a full spectrum of care at all levels of treatment.
Detoxification is the first, and arguably most important, step of the addiction treatment process. It is in place to help clients overcome withdrawal syndrome and its associated effects.
This is vital for addiction treatment as it allows clients to safely go through the withdrawal process in a medically managed environment. While all addiction withdrawal is uncomfortable and dissuades people from seeking treatment, it can even be deadly in certain cases.
Safely getting through detox allows clients to then focus on the next level of care: inpatient treatment.
If you're looking for a San Francisco detox center, Reflections has drug and alcohol detox treatment available for those who need help.
Need to detox safely and comfortably?
Call today about our San Francisco area detox
San Francisco Inpatient Rehab
Inpatient, or residential, rehab programs in San Francisco are in place to help clients dealing with drug addiction and alcoholism at extreme levels.
It is the most intensive form of addiction treatment after detox and allows clients to live in the treatment facility generally for the first 30-90 days of rehab. Inpatient helps clients focus solely on their recovery.
Allowing them not to get distracted by outside influences that can cause cravings or triggers to use again. During this stage, clients will go through a number of evidence-based treatment modalities. These can include:
Individual therapy
Cognitive behavioral therapy
Dialectical behavior therapy
Medication-assisted treatment
Family therapy
Group therapy
Along with these evidence-based treatment options, clients at inpatient rehab should also be exposed to various holistic and experiential treatment programming to give them a comprehensive approach to sobriety. Some common features of holistic and experiential treatment at our inpatient rehab San Francisco include:
Fitness and exercise
Yoga
Equine therapy
Art therapy
Music therapy and more
All of this programming is in place to help clients get the most out of their stay at an inpatient program before stepping down into the lower levels of care.
Struggling with substance abuse?
Call today about our San Francisco area rehab
Following inpatient, clients will go from living in a facility to living back at home or in a sober living community while they begin outpatient treatment. One of the most comprehensive forms of outpatient treatment following partial hospitalization is intensive outpatient programs, or IOPs.
Intensive outpatient is similar to inpatient in its treatment offerings but happens in a different location than where they are living. IOP will look different for everyone but normally it involves clients coming in for treatment X times a week for X hours a week.
Clients will still go through evidence-based and holistic treatment options but will likely be surrounded by more clients and alumni as they continue to learn about addiction and develop relapse prevention strategies and commit to long-term sobriety. One way clients do this is by initially living in a sober living home that is conducive with their new lifestyle.
If you are looking for an IOP program, San Francisco's Reflections has your back. Contact our team today to learn more about our treatment options.
Take back your life from addiction
Speak to recovery experts about our San Francisco area IOP program
Sober Living in San Francisco, CA
While going through the addiction treatment process after an initial stay in a residential facility, it can be difficult for many to adjust to living back at home.
They may be surrounded by negative influences that can cause relapse, they may be struggling with living alone, or the return to living without supervision may cause them to fall back into dangerous habits.
When these problems, and more, present themselves it can be difficult for clients to stay committed to their recovery. Luckily, our rehab centers in San Francisco have sober living programs in place to ensure that those who are worried or struggling with adjusting to life after inpatient have the support they need. In sober living, clients will live with other clients as well as a house manager all of whom are dedicated to their own sobriety and looking to help ensure clients remain dedicated to theirs.